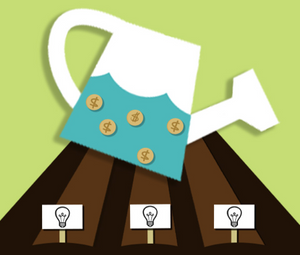 June 5th 2019 Entrepreneur/Business Leader Ticket
Sale price Price $100.00 Regular price
Date: Wednesday, June 5th 2019
Time: 4-6 pm
Location: Saint Mary's University (McNally Auditorium - 923 Robie Street)
Frequently Asked Questions 
In the past I brought my cheque, why do I have to pay in advance?
To simplify the payment process, we've decided to collect funds in advance of the event. This will help us collect the funds for the winning youth venture, as well as ensure we have the full $10,000 to contribute. 100 % of the funds collected from the ticket sales will be presented to the winning company. 
How Does The Event Work?
100 Entrepreneurs & Business Leaders purchase a $100 ticket to attend the event
3 Youth Venture Finalists pitch their business ventures (in 8 minutes or less)
100 Entrepreneurs & Business Leaders vote, and the winner receives $10,000
What's In It for you, as Business Leader and/or Entrepreneur?
In addition to blazing a trail for young entrepreneurs, we believe that tangible business opportunities will come out of this event for our 100 Entrepreneurs & Business Leaders. In addition to networking with other leaders in the room, you'll also have a chance to earn new business from our finalists. We believe that is a powerful opportunity for local business owners. 
How Will the Money Be Handled & Spent?
We ask each of our finalists to sign a letter committing to spend their funds on their venture and in accordance with CRA regulations. 
We realize there is a bit of risk involved - as we as Entrepreneurs know. We are asking you to take a calculated chance on our vetted finalists. We believe that by taking a chance on qualified young entrepreneurs that are committed, driven, connected and practiced, we are investing in the next generation of business leaders in Nova Scotia - in a meaningful tangible way.